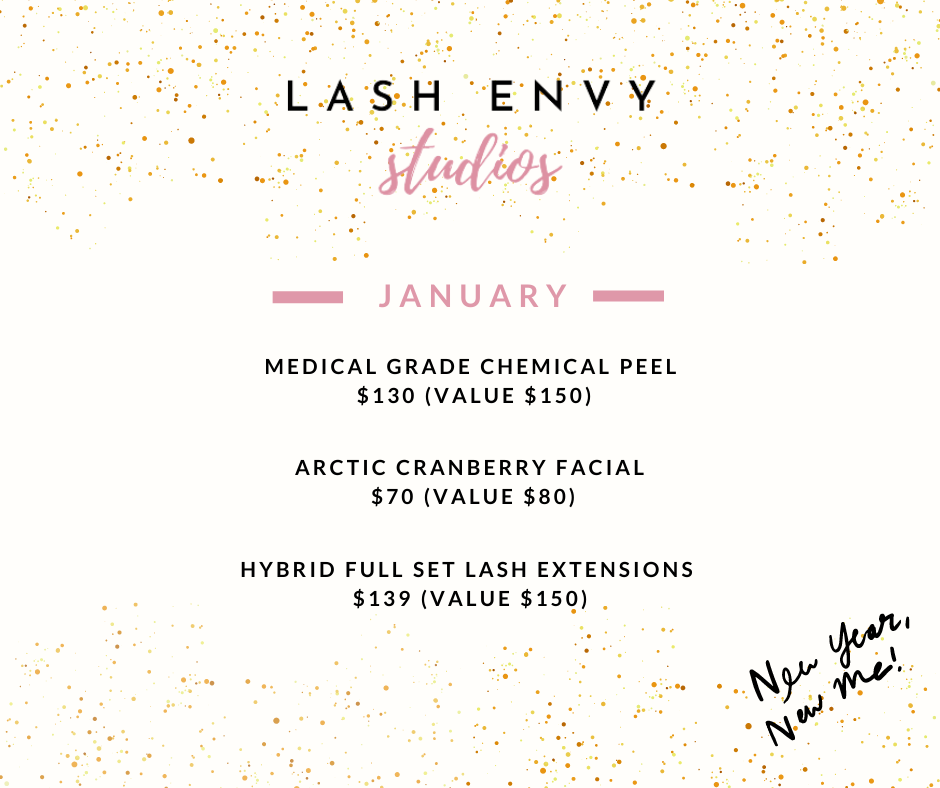 Medical Grade Chemical Peel $130 (Value $150)
The Refine Peel contains lactic, salicylic and citric acids and is followed by highly concentrated Retinol Activator with retinol, peptides and antioxidants. The Refine Peel is excellent in providing overall skin rejuvenation to address fine lines and wrinkles, mild acne and light pigmentation.
The Clarify Peel contains a combination of salicylic and mandolin acids followed by a highly concentrated Retinol Activator with retinol, peptides and antioxidants. The Clarify Peel is excellent in addressing acne and acne scarring but also will address lines and wrinkles, and pigmentation.
These peels can be performed as an individual treatment or in a series of peels, approximately 3 to 4 weeks apart, for more dramatic results.
Arctic Cranberry Facial $70 (Value $80)
This wintery combo contains an arctic cranberry enzyme with an extreme lightening and anti-aging facial. Arctic cranberry seed oil is rich in tocotrienols which the skin needs for protection against free radicals. This oil provides the essential fatty acids Omegas 3, 6, & 9 which are nourishing and anti-inflammatory.
This hydrating duo starts with the Arctic Cranberry Enzyme which contains Cranberry Fruit as well as Arctic Cranberry Seed Oil for a super-boost of antioxidants and essential fatty acids. This enzyme contains 2% mandelic and 2% lactic which are anti-bacterial and brightening. It also contains 2% arbutin and 2% kojic for a brightening boost.
We follow up this facial with the cooling sensation of peppermint in our Wintermint Hydrating Mask, packed with antioxidants and hydration. Glycerin, shea butter, and peppermint hydrate, firm and improve skin's tone. Cloud Berry is a potent antioxidant and scavenger of free radicals, and possesses anti-viral/fungal/bacterial properties. Peppermint provides a cooling and aromatically pleasing effect to the facial.
Hybrid Full Set Lash Extensions $139 (Value $150)
With the Hybrid eyelash extension technique, we use a perfect blend of our Classic lashes and our Volume fans. This new Hybrid set combination results in fuller, fluffier lashes that have a more textured look.