At Lash Envy Studios, we are proud to offer an extensive number of services that are designed to help you look and feel your best. Our expert aestheticians will work with your to create a look that will help you feel confident in your own skin, whether you're interested in eyelash extensions, eyelash tinting, or microneedling! Continue reading below to learn more about this innovative treatment, and contact Lash Envy Studios in Mesa to request an appointment!

WHAT IS MICRONEEDLING?
Microneedling is a cosmetic treatment during which fine needles are used to create microscopic puncture wounds in your skin. This stimulates the body's natural healing process, which can reverse or even prevent signs of aging by building more collagen. As a result, you can experience tighter skin and eliminate signs of wrinkles, sagging, acne scars, hyperpigmentation and more!
The idea of sticking needles into your skin may not sound like the most appealing beauty treatment, but you may be surprised to learn that microneedling is virtually painless! Additionally, unlike some beauty treatments, you won't have to worry about taking time out of your day to recover. Most people might experience slight redness after their treatment, as well as some pinpoint bleeding, but these side effects usually only last about a day before your skin is back to normal.
Series Available: This Applies To Microneedling And Facials Only
Purchase a Series of 3 – Receive 10% Off
Purchase a Series of 6 – Receive 15% Off
Purchase a Series of 9 – Receive 20% Off
$200 – Face
$80 – Chest, Neck, or Hands (cost per area)
$150 – Small Scar Revision
$250 – Medium Scar Revision
$350 – Large Scar Revision
Dermaplane or Microdermabrasion added on prior to treatment $30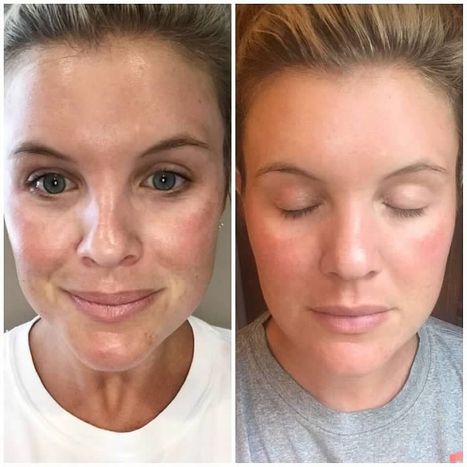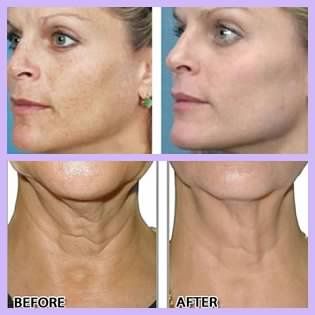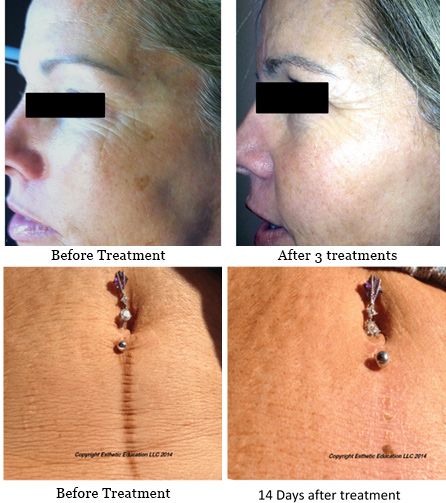 BENEFITS OF MICRONEEDLING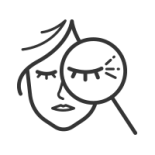 REDUCES DEEP WRINKLES
A microneedling treatment can stimulate the production of collagen and elastin, which can lead to more youthful-looking skin. With regular microneedling sessions, you can prevent new fine lines and wrinkles from forming, while also reducing the appearance of deep wrinkles and crow's feet! Microneedling triggers the body's natural healing mechanisms, which can lead to natural results that you are sure to love!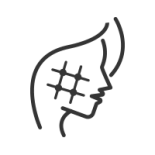 CAN REPAIR VISIBLE SCARS
In some cases, acne can leave behind unflattering scars that may make you feel embarrassed or self-conscious of the appearance of your skin. Microneedling is a treatment that can help you combat the appearance of not only fine lines and wrinkles, but also the appearance of acne scars. Microneedling is a great, natural way to help reduce the appearance of acne scars, and with the help of professional-grade microneedling devices, the results can be twice as effective as a non-professional grade device.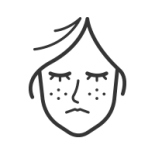 REVERSES SUN DAMAGE
Collagen is the main structural protein within the connective tissues of your body, and it aids in healing and reconstruction. The tiny puncture wounds caused by microneedling stimulate your body's natural production of collagen, which helps heal your skin. Not only can collagen production aid with acne scars and wrinkles, but it can also help decrease the effects of sun damage and discoloration.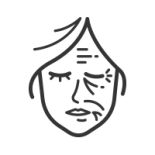 HELPS AGING SKIN
As you age, your body produces less collagen, leading to loose and sagging skin. Some people may correct loose skin with fillers or a face lift, but a series of microneedling treatments can prove to be just as effective! In addition to healing and correcting discoloration of damaged skin, microneedling can also help tighten loose skin that can lead to wrinkles and lines. A lack of collagen can lead to loose and sagging skin. Microneedling treatments can help stimulate collagen production, which can then help tighten your skin, giving you a more youthful appearance!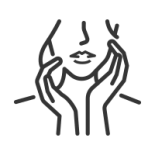 MAKES PRODUCTS WORK BETTER
Some people spend hundreds of dollars on expensive serums, face masks, and moisturizers in an effort to get the gorgeous, glowing skin they desire. However, you may be shocked to learn that only 4 to 8% of those products are actually soaking into your skin. As you can imagine, microneedling is a great way to encourage absorption in your skin. Native hyaluronic acid is microneedled into your skin to deliver the utmost in product absorption. This translates into dewy, radiant skin that you have always dreamed of!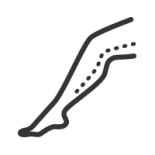 CAN BE DONE ALL OVER YOUR BODY
Some anti-aging treatments are strictly used to tighten skin and reduce wrinkles on your face, but one of the major benefits of a microneedling treatment is the fact that you can use it anywhere on your body. If you have areas of damaged skin on your arms, legs, chest, or back, you can schedule microneedling session to treat those areas and improve the appearance of your skin.