Pricing & Memberships
Master stylists are additional. Members will also receive a 10% discount on all other products and services!
WHEN YOU SIGN UP FOR A LASH EXTENSION MEMBERSHIP WITH LASH ENVY STUDIOS, YOU CAN EXPECT:
One fill per month with the Standard Membership recommended to come in at least every 3 weeks. Going longer than this may result in loss of more than 50% of extensions. This results in paying for a full set again.
Two fills per month with the Elite Membership
The option to upgrade to Premium, Hybrid, Volume, or Mega Volume lashes
10% discount on all other products and services
Easy 30 day cancellation
Lash Memberships & Pricing
It's not recommended to go longer than 3 weeks between fills. Going longer will usually result in paying for a pull set again.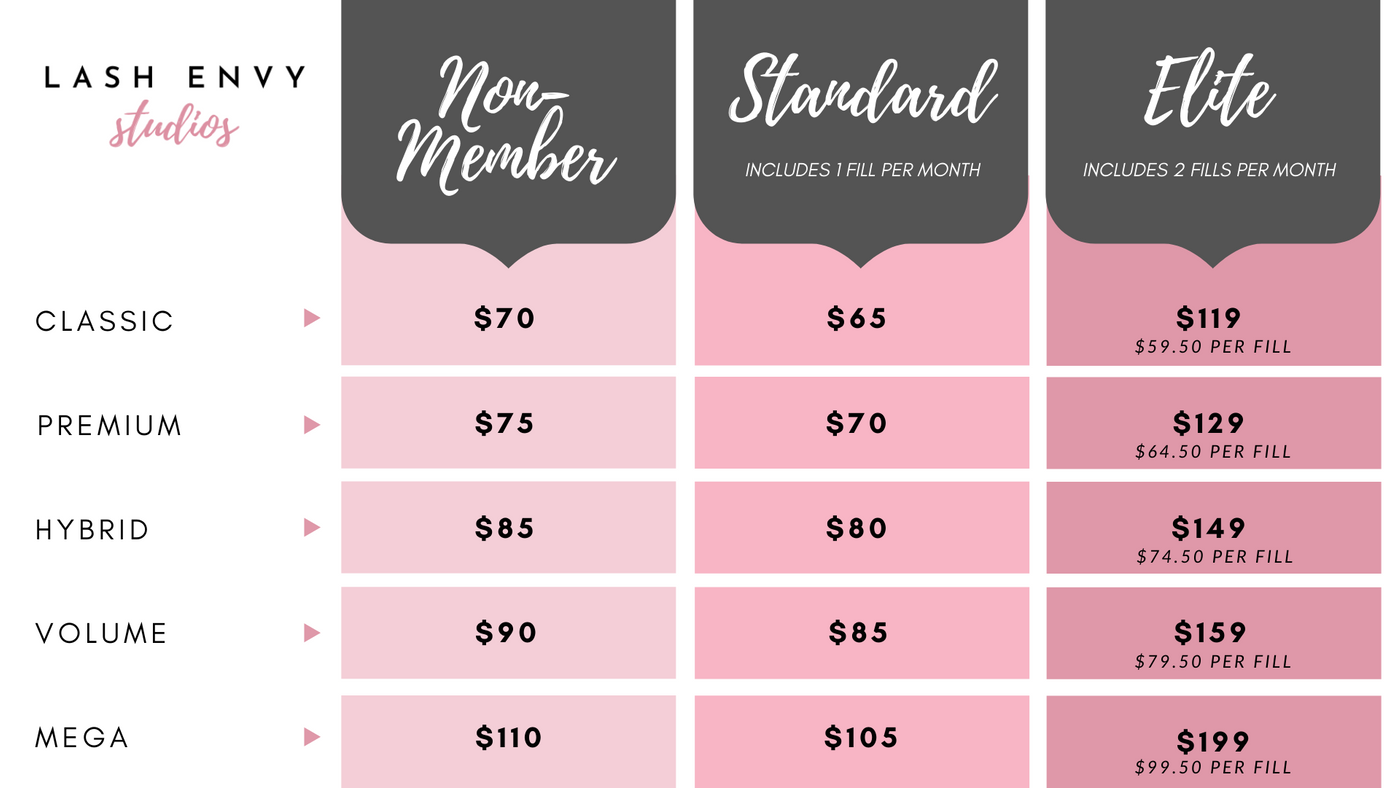 Facial Memberships & Pricing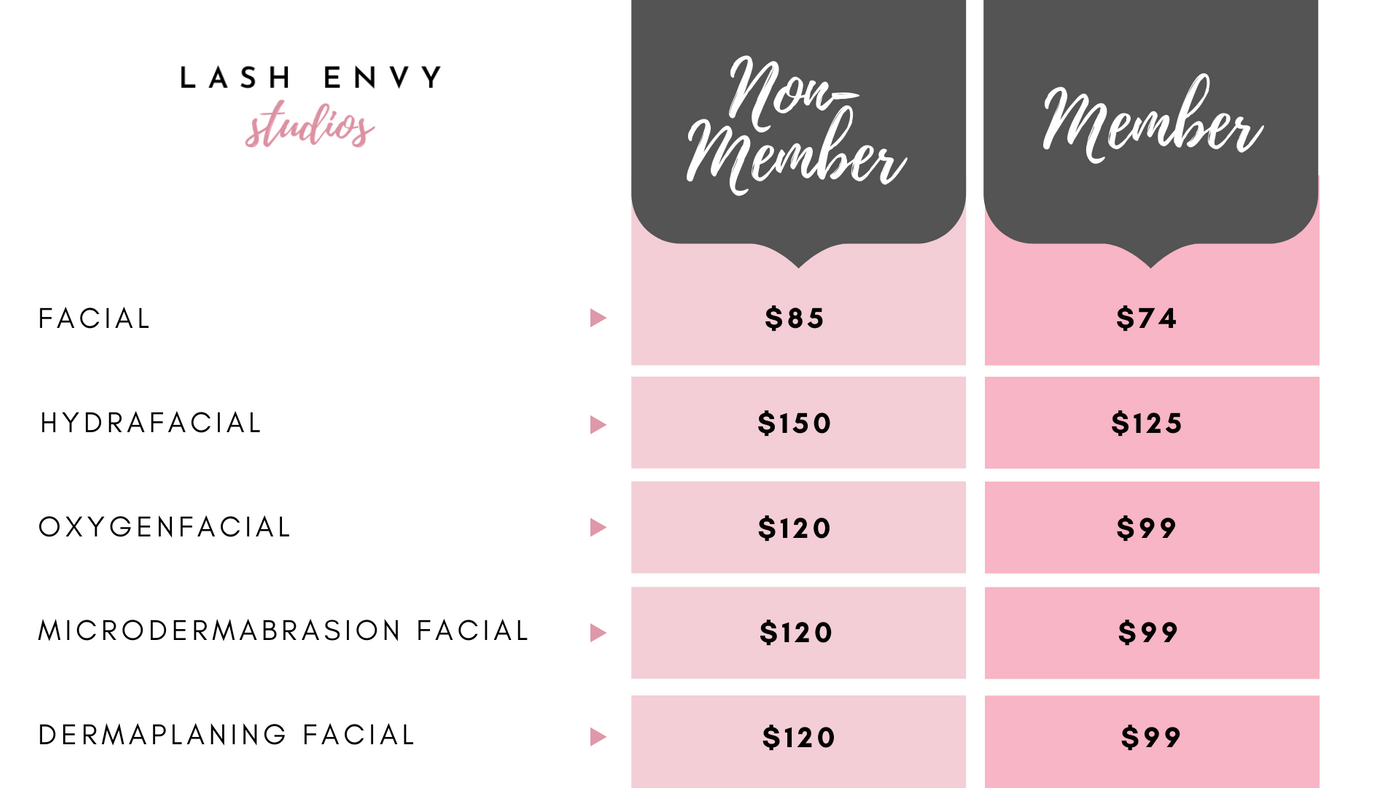 At Lash Envy Studios our goal is to provide you with the services you need to look and feel your very best. From microneedling and microblading to amazing lash extensions, our team will work with you to achieve the look you desire.
Lash extensions are among our most popular services, and we want to make it easier to get the lashes you want! When you choose to join our membership program, you can receive your first set of lashes starting at $99. After that, you will need to come into our beauty studio to have your lashes filled every 2 to 3 weeks to keep them looking their best. With our membership prices, you not only save money on your lash extension fills, but you can also save on our other services as well!
Are you ready to look and feel your very best? Check out our eyelash extension page to learn more about the different styles we have available, and claim your offer for our lash extension membership. If you have any questions, contact Lash Envy Studios!
BECOME A MEMBER TODAY!
Learn more about our different packages, fill out the form below.
GET BEAUTIFUL LASHES AT A LOWER PRICE!
Long, gorgeous lashes have a way of opening up your face and drawing attention to your eyes. However, those who aren't born with thick, voluminous lashes may have a hard time achieving the desired look. At Lash Envy Studios in Mesa, we offer lash extensions to help you get the gorgeous lashes you've always dreamed of, and when you sign up for our membership, you can save money on your monthly fills!