Lash Extensions
Classic Full Set $99

Special Promotion $89!

learn more
With the Classic eyelash extension technique, a single faux lash is applied to each of your natural lashes. This is our most requested look for those who want longer, thicker lashes without the use of mascara. Your eyes will look brighter and more open while your lashes will look effortlessly gorgeous without the hassle! Think the classic set of eyelash extensions as the perfect volumizing, lengthening mascara and lash curler all in one!
See membership page for the price of full sets.
Premium Full Set $125

Special Promotion $115!

Learn More
With the Premium eyelash extensions, we use the same application method as the Classic, however, we apply a premium faux lash, which is flat at the base as compared to the Classic lash which is round. The flat shape allows for the lash to create a thicker, fuller set of lashes for those ladies who want a more dramatic look.
See membership page for the price of full sets.
---
Hybrid Full Set $150

Special Promotion $129!    
Learn More
With the Hybrid eyelash extension technique, we use a perfect blend of our Classic lashes and our Volume fans. This new Hybrid set combination results in fuller, fluffier lashes that have a more textured look.
See membership page for the price of full sets.
Volume Full Set $175

Special Promotion $149!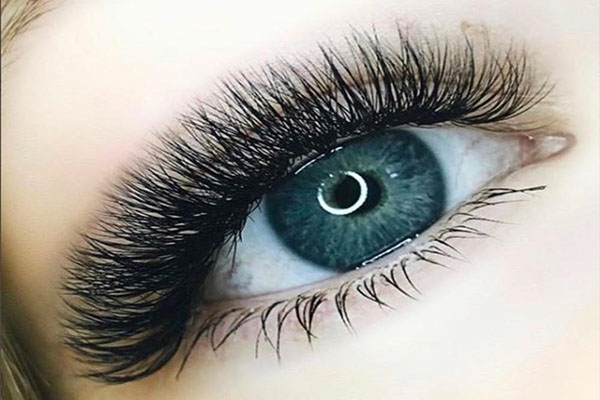 Learn More
Volume lash extensions provide the most dramatic, fluffy look. Great for those who like a very full look or those that have sparse natural lashes and want a fuller look. Can be as natural or dramatic as you want them to be!
See membership page for the price of full sets.
---
Mega Volume Full Set $199

Special Promotion $169!
Learn More
The Mega Volume eyelash extension technique is an extremely advanced technique that only the experienced and highly skilled stylists can offer. Volume lashing is the method of applying multiple lightweight lashes to one isolated natural lash at a time. This method can be lighter on the natural lash than a single classic extension. We can customize the weight and number of extensions for the desired look. Lash Envy Studios will never use pre-made fans or cluster lashes, as these can damage the natural lash. Volume lashes can provide a more dramatic look if desired or a fuller, natural look for those with sparse lashes without sacrificing the health of your natural lashes. This set is also ideal for those who have great natural lashes but are used to wearing a lot of makeup or strip lashes. The more natural lashes you have the bolder the look can be. Pump up the volume with these beautiful full sets!
See membership page for the price of full sets.
---
When you go in for your appointment at  Lash Envy Studios in Mesa, you will first go thru a complete consultation. During this time, our expert lash technicians will sit down with you to discuss your desired look, lifestyle and eyeshape. They will then customize your service to best achieve your desired look based on your natural lashes. Book your appointment by calling or online today!
 Policy if lashes were applied somewhere else
While lash extensions can be a great way to get the beautiful lashes you've always wanted, we have found that lash extensions and application methods are not always consistent. If you had your lashes applied by another studio, Lash Envy Studios will do a fill if the lashes were applied correctly and are not causing damage, however, we may require a complete lash removal prior to an application in our studio if the work is not up to par. If a complete removal is required, then it is best to complete it 24 hours before your lash extension appointment for better retention.
Important Information
Please plan to arrive to the studio 10 minutes prior to your appointment to facilitate our check-in process.
Prior to your appointment
Notify your stylist if you have any known allergies to aloe, coconut, or cyanoacrylates.
Remove all eye cosmetics, as well as all eye creams and serums. Cleanse your lashes thoroughly prior to arriving for your appointment. If that's not possible, please arrive an extra five minutes early to remove makeup before your lash appointment.
Do not apply heavy moisturizers, lotions, or facial oils to your skin 24 hours prior to your lash appointment.
Please remove contact lenses prior to your appointment, we cannot apply lashes if you have contacts in. Doing so could result in eye irritation and damage to eyes. Bring glasses to go home in to avoid getting the adhesive wet after application.
Do not curl your lashes on the day of your appointment. Extensions will not adhere to crimped eyelashes.
If you have had an eyelash removal done, please cleanse lashes thoroughly and wait 24 hours before receiving a new set of eyelash extensions if the removal was done using an adhesive remover.
Tell your lash stylist if you have recently had any treatments that can irritate the skin such as laser treatments, permanent cosmetics, chemical peels, skin resurfacing, injectables, fillers, or eyebrow waxing.
To maximize time with your lash stylist, always arrive at your appointment with clean, make-up-free lashes. After your lash appointment, ask your stylist about our specially formulated products to protect and extend the life of your eyelash extensions. A full set takes one and a half to three hours to apply depending on the style of lashes you choose.
---
Ready to get started? Contact Lash Envy Studios in Mesa to request an appointment and take one step closer to your gorgeous new lashes!