Get All The Brow Services You Need
If you want your brows to look their best, the first step is to achieve the perfect shape. While you can trim and wax your eyebrows at home, the best way to ensure that your brows will come out looking their best is to go to a professional. Luckily, at Lash Envy Studios in Mesa, our team of experts offers brow waxing, helping you achieve the perfect brow shape. Interested in learning more? Continue reading below for more information, and when you're ready, contact our salon to schedule your brow waxing treatment!

AT LASH ENVY STUDIOS, WE'RE PROUD TO OFFER AN EXTENSIVE SELECTION OF SERVICES. SOME OF OUR MOST POPULAR TREATMENTS INCLUDE:
Lash and brow tinting
Microblading
Brow lamination
Eyelash extensions
Lash lifts
Getting the beautifully shaped brows you see on the runway and on the cover of magazines doesn't have to be a struggle. Instead of spending each morning trying to shape your eyebrows perfectly, or taking the time to tweeze each individual hair, consider having your eyebrows waxed by a professional.
Brow waxing is a great alternative to tweezing or creating the shape of your brow with a pencil. This technique allows a professional to apply wax to only the hairs that are outside of your natural shape. From there, they will remove the wax and the hairs, leaving you with a gorgeous, shapely brow that will last for six to eight weeks. If you want to create an even more bold and sophisticated look with your newly waxed brows, you can also choose to tint your brows to give them a bolder, darker look.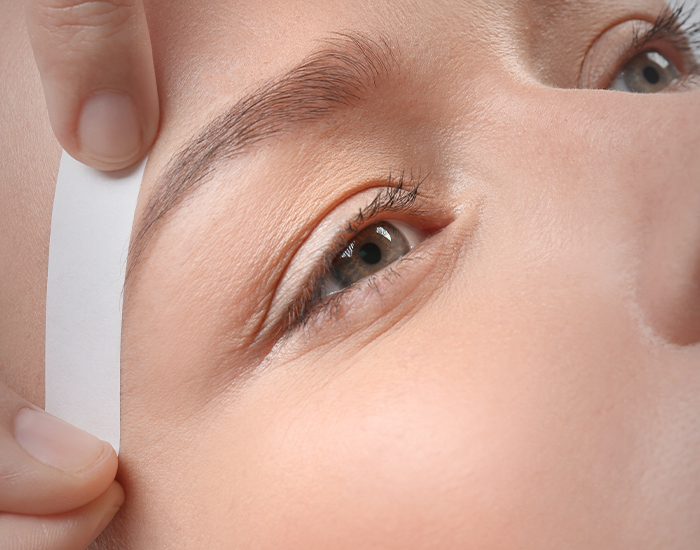 Schedule an Appointment at Lash Envy Studios Today!
If you're interested in having your eyebrows waxed by a professional, look no further than Lash Envy Studios in Mesa. Our experts are here to help you look beautiful, whether you're interested in a brow wax, brow tinting, or another one of our services. Explore our website to see what we have to offer, and when you're ready, give us a call to schedule an appointment!
ARE YOU READY TO TRY IT FOR YOURSELF?
Explore our website to learn more about our brow waxing options, and contact Lash Envy Studios in Mesa to make an appointment at one of our two locations, Dana Park or Las Sendas.